How to Write a Good CV in 2021 (15+ CV Tips) X
Posted: 22 April 2020 at 10:06 am | Author: CAW Business School
CV writing skills are key for job seekers looking to increase their employability prospects. Master them, and you'll be on the way to landing a job, a career change or getting back to work.
Your CV is one of the most important professional documents you produce – but it's also one of the most difficult to get right. It needs to look professional, be easy to read and show off the best of your skills and experience. Otherwise, you're selling yourself short.
Perhaps you're reviewing your CV in preparation for a career change or job hunt. Maybe you've been made redundant and need to refresh your CV after a long period of time. Or perhaps you need to learn how to write a good CV from scratch in order to begin your career.
Whatever your circumstances may be, it is good practice to review your CV regularly. This way, you can maintain your CV writing skills, keep abreast of the latest advice on how to write a good CV, and be prepared for any new professional opportunities may come your way.
Take a look at our comprehensive advice and CV writing tips, which cover how to write a CV and boost your CV writing skills:
Avoid the predictable in your CV writing
Let me guess, you're a hardworking, motivated individual that works well within a team?
There are plenty of tired buzzwords that HR managers will be sick and tired of seeing over and over again. Anyone can write 'enthusiastic' or 'organised'. Really, the experience, qualifications and achievements listed in your CV should make these attributes self-evident. Find out the top 10 most over-used buzzwords on LinkedIn.
Ditch the thesaurus and write like a human
It's important to demonstrate professionalism in your CV, and your language can go a long way towards achieving this. But overusing long words and technical jargon can sometimes have the opposite effect.
Avoid using lots of unnecessary words in your writing. Instead, take note of George Orwell's six rules for clear and concise writing and impress recruiters with your concise CV writing skills!
CV writing skills include spelling and grammar checking
A common piece of advice given to people who want to know how to write a good CV is: check your CV for grammar and spelling mistakes!
It may be repeated by recruiters and careers advisors alike, but there's a reason for this…
For certain positions, you could be one of 100s of applicants. When faced with so much competition, you really need to go the extra mile to make sure your CV is free of silly mistakes. It could be the difference between receiving an interview and receiving a rejection letter.
If you know that speling and and Grammor is a personal weakness, enlist the help of a grammar checker such as Grammarly, or a member of your family, to help you.
If you want to brush up on your English skills, you could even undertake one of our Functional Skills English courses.
Order your CV in a logical and reader friendly manner
Everyone approaches their CV in a slightly different way, but one of the most important CV writing skills is formatting. There are some common sections that you won't get very far without including. Make sure you've ticked off the essential parts that make up a detailed CV:
Personal statement
Contact information
Education and qualifications
Work history and experience
Achievements
Relevant skills and hobbies
References (if requested)
There are plenty of free templates online that can help you to structure your CV in an accessible way, so there is no excuse for poor formatting. Another one of the key CV writing skills is being able to keep it simple and relevant – you might consider bullet pointed lists and short sentences to make your CV easy for recruiters to scan for key skills.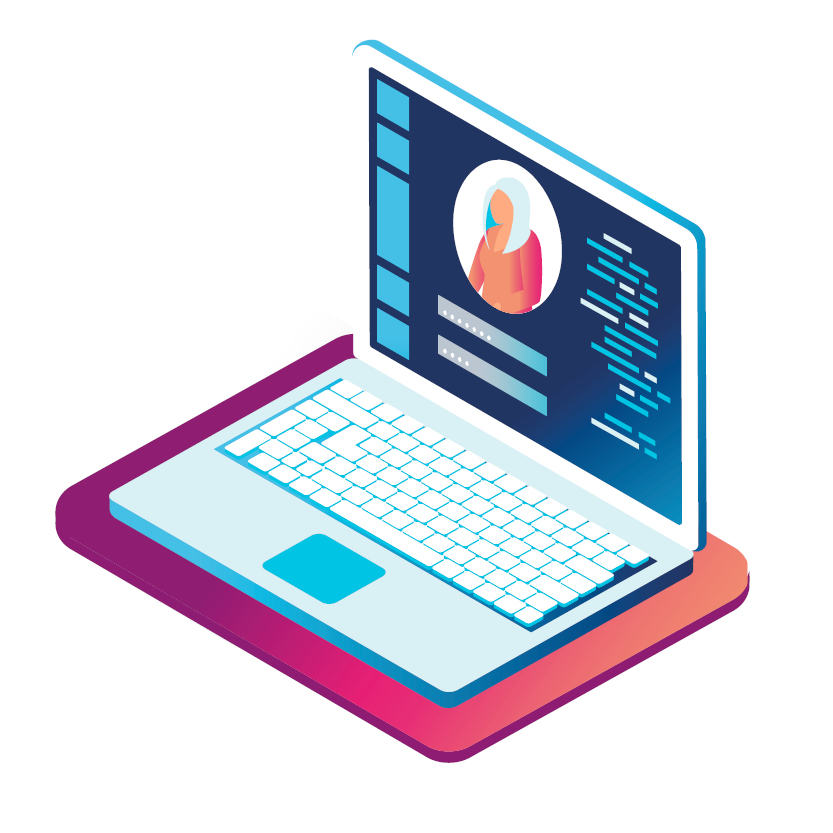 In CV writing, style matters
Style is one of the most underrated CV skills. At the end of the day, your CV is a sales document that will be up for judgement each and every time it is submitted. It needs to be visually appealing and be easy to read. Unless you're applying for a job in the creative industries, eccentric designs, stylistic fonts and bright colours are often unnecessary. It goes without saying, but comic sans is a no go.
Positivity is key…be your own best friend!
Your CV is supposed to help you form your future; it is not a place to dwell on bitterness or negativity. Avoid criticising past or present employers, and do not mention any difficult periods in your career history. Stay positive, always.
There's also no use in simply printing your day-to-day responsibilities onto a page – it's time to sell yourself. Think about what you're proud of having achieved at work, or something you have done that has had a positive impact on company objectives. Showcase periods where ideas were created and targets exceeded, because explaining how you have contributed positively to a business is a more effective way to demonstrate your skills and expertise.
At the end of the day, your CV is a sales document that will be up for judgement each and every time it is submitted. If you can't be on your own side, how can you expect others to be? Your CV is your opportunity to show recruiters what you have to offer, so don't downplay your achievements or experience. Whilst your CV is not the place for lies, it isn't the place for modesty either. You need to show faith in yourself before any employer will.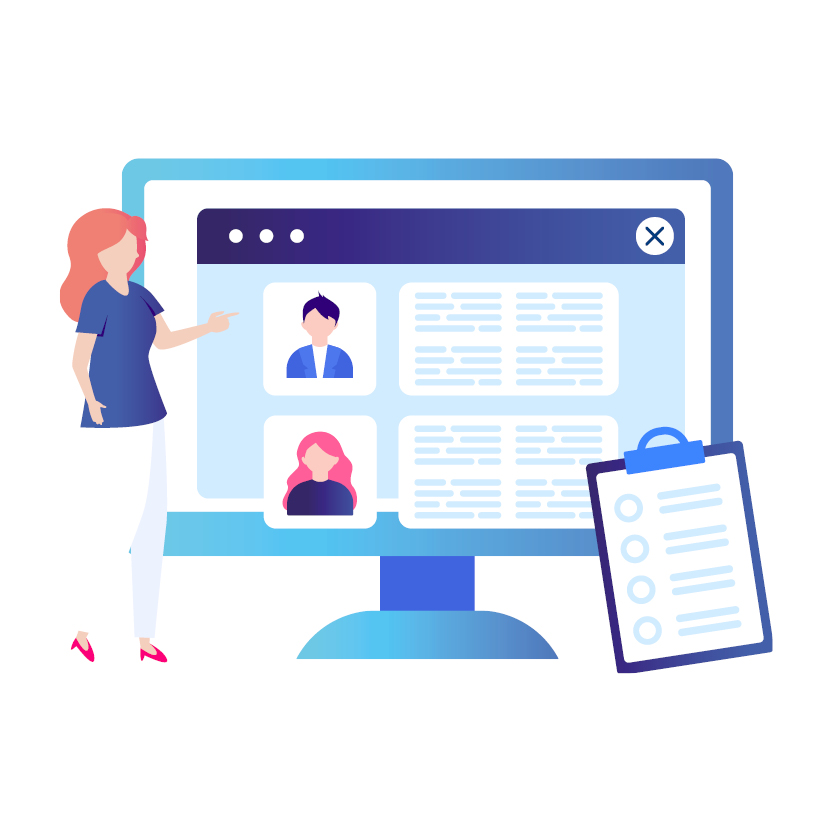 …positivity is key, but don't lie!
One of the most critical CV tips to remember is stay honest. It can be tempting to stretch the truth or embellish your achievements, but you'll only end up being caught out when an employer checks your background and references later down the line. The last thing you want to do is secure an interview, only to be asked about something you have falsely claimed to understand. You're wasting the employers time and your own this way, so keep it honest.
Honest means quantifiable. Try not to make sweeping, vague generalisations that are difficult to back up. Check your CV and make sure that you can confidently explain each claim you have made about yourself or your performance before sending. This way, you will avoid difficult questioning later on in the recruitment process.
Wondering how to write a CV for a job with no experience? Make the most out of interests and hobbies
If you're new to the world of work, you may be wondering how to write a CV for a job with no experience…
This is where your hobbies and interests can help you!
Hobbies and interests can sometimes showcase transferrable skills and knowledge, as long as they're relevant to the job. For example, describing your love of origami in extensive detail may not be the best approach to take on your CV when applying for a job in finance. Whereas, if you've been involved with your school newspaper, this would look great on applications for jobs in journalism.
Hobbies that demonstrate leadership and responsibility are even better, and could be suitable for lots of different job applications.
Optimise your CV for the job, recruiters and online algorithms
As well as asking how to write a good CV, you should also be researching how to write a CV that attracts the right attention. When you apply for a role online, more often than not your CV will be scanned by software before human eyes ever see it. Additionally, recruiters will use keywords to scan CVs for particular skills, experience and qualifications.
In this sense, it's important that your CV writing skills reflect what they're looking for.
Think about the words that may be used for the job you're applying for (the job description will help!) and include these words in your application where you can.
What's more – it might seem obvious, but don't rely on one CV! Tailoring your application to each job role will go a long way in showing employer you have a good understanding of the role in question and have made the extra effort to impress. They don't have to be big changes – try rearranging your work history for each job, to make sure that the first thing recruiters see on your CV is what is most relevant to them.
Additionally – research the company. Understanding the values, objectives and goals of the company you are applying to work for will help you tailor your CV to their requirements more effectively.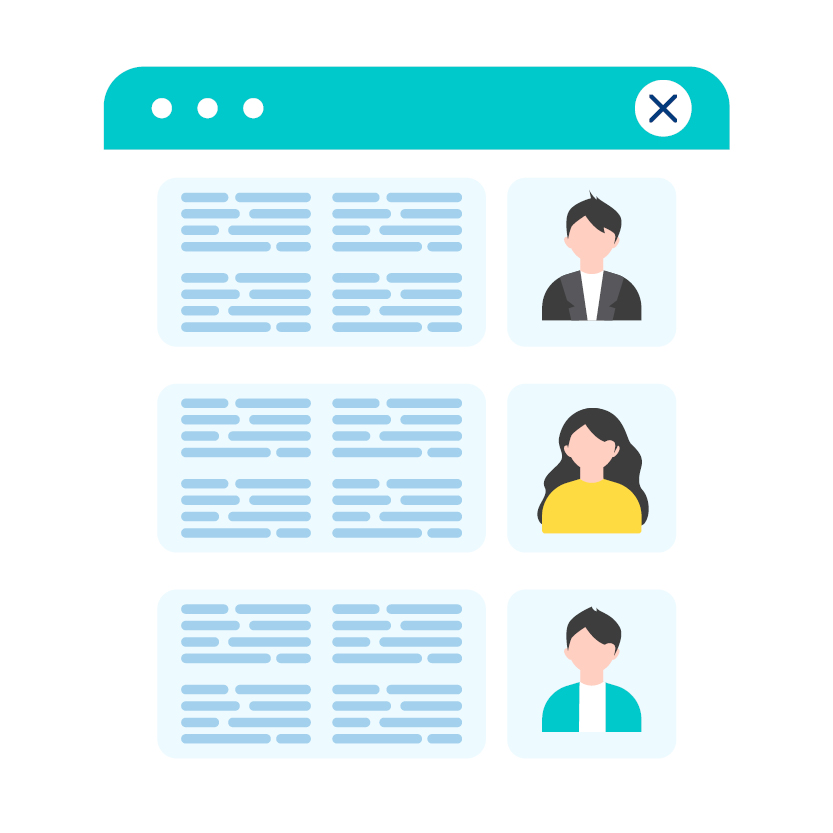 Ditch the less-than-professional email address
We're looking at you, mylittlepony1999@gmail.com! (And you in the back, littlexoprincess1@yahoo.co.uk!) Silly email addresses may raise eyebrows and give everyone a giggle, but it won't do much for your long term employability prospects. It only takes a few minutes to create a new, more appropriate email address – and it's free. Get on it!
Personal information
Avoid including any information that may invite judgement or discrimination. Religious views, gender, age, ethnicity, marital status, sexual orientation, political affiliations – none of this has any bearing on your ability to do the job at hand.
It's a CV, not a novel
You might be keen to cram in as much of your work history as possible, but less is usually more.
There's no need to list job roles from 20+ years ago for five pages. If your employment history dates back a long time, then you have the advantage of being able to select what is most relevant to the job you're applying for.
The general rule is that your CV should be no longer than 2 pages, unless you're applying for a high level role.
Learn from others
When it comes to the question of how to write a good CV, take advantage of the people around you to gain thoughts and feedback.
If you've spent a lot of time looking at and working on the same piece of writing, it can become harder to recognise any silly mistakes you've made. This is where your family and friends come in – hand over your CV to someone else to give it a quick read, check for any errors and provide any feedback.
Remember you're not the first person trying to perfect your CV writing skills, and you certainly won't be the last. There's nothing wrong with taking a look at how other people have approached their CV. Reviewing the strengths and weaknesses of other peoples' CVs can help you identify what you need to add or improve in your own.
More than this, you could enlist the help of a professional CV writing service to give your CV an extra polish. If there's anyone that knows how to write a CV, it's the people who do it for a living!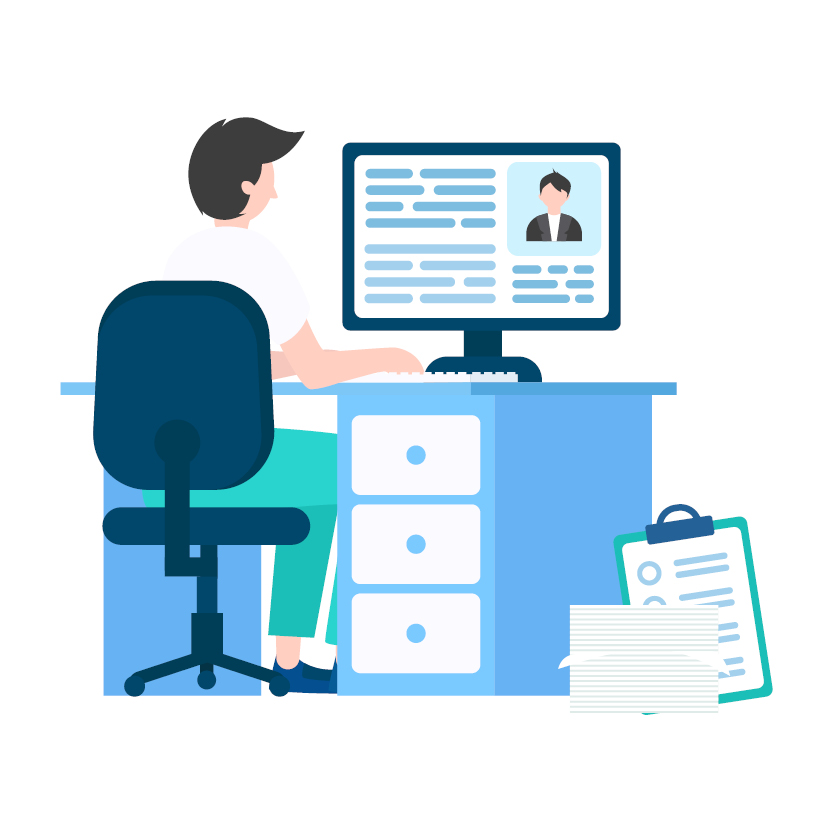 Finally, the most important of all of our CV tips is…don't give up!
You might find that you CV is failing to be shortlisted. If this is the case, don't give up. It may be worth speaking to a careers advisor, or getting in contact with recruiters to ask for tips and advice. Seeking constructive feedback is the quickest way to make improvements to your work, after all.
Either way, don't lose hope or confidence. You have lots to offer and the right job is out there for you. Taking the time to develop your CV writing skills will help you find it.
We hope our CV writing tips are useful. Good luck with your job search!
CAW Business School, based in Godmanchester, Huntingdon (Cambridgeshire) was set up by The College of Animal Welfare in 2012 to offer business and accountancy programmes to those throughout the Eastern region and beyond.