Courses
Enter your email address to download a prospectus
Our coaching and mentoring qualifications, accredited by the ILM, will develop your ability to influence, guide and develop those around you. The programmes consist of a combination of study days and online learning, meaning that our courses are convenient and accessible for anyone tasked with mentoring and coaching new or more junior members of a team in a supervisory or leadership role in the workplace.
Developing mentoring and coaching at work is a benefit to everyone in an organisation, as it will create a positive working environment where communication and team spirit are the foundation of the workplace, which are key factors in the success of a team and business.
When undertaking this course, you will benefit from receiving free studying membership with the ILM, which provides access to a range of invaluable tools and resources that will help you to get the best out of your training. Studying membership lasts the length of your programme or a minimum of six months.
Subject overview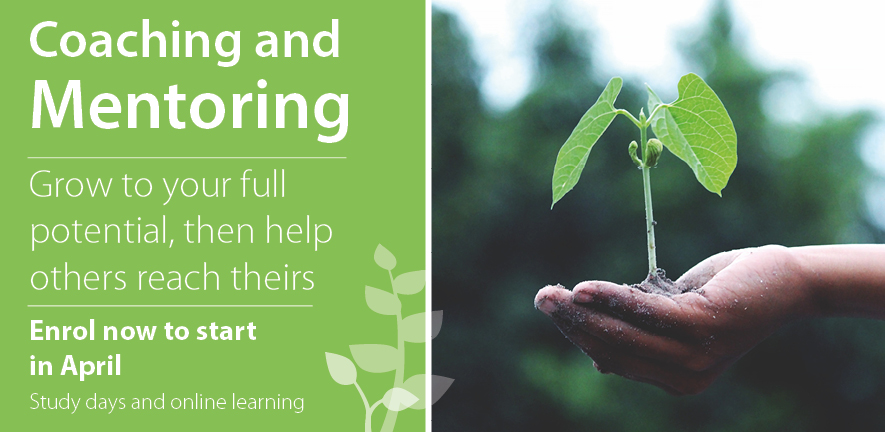 Our range of coaching and mentoring programmes, awarded by the ILM will build up your CV and help you make positive changes to your organisation.
Many of us have been in a position where we are tasked with mentoring and coaching colleagues in the workplace, particularly if there are new or junior members of staff in the organisation. It is important we not only help our colleagues to learn the technical knowledge and skills needed to do their job effectively, but we help them become valuable members of the team who adapt to the culture of the organisation quickly.
Effective coaching and mentoring can provide improved motivation, increased staff performance, higher staff morale, decreased staff turnover, greater job satisfaction and nurturing and development of individual talents.
Why study coaching and mentoring?
An ILM coaching and mentoring qualification will provide you with transferable skills relevant across all industries, improving your confidence in your ability to support development and innovation within the workplace. You will learn how to:
Provide honest and fair feedback about performance
Help others to understand and solve problems
Identify barriers to performance
Challenge individuals
Improve your listening and decision making skills
Develop your interpersonal relationship and time management skills
Why choose to study coaching and mentoring at CAW Business School?
Flexible training and study options
Our ILM coaching and mentoring qualifications are an effective combination of study weekends and online learning. This allows you to attend college and study towards your chosen qualification around, whilst continuing to progress professionally within the workplace.
Supportive and professional tutors
We pride ourselves that, not only are our tutors qualified teachers, but they have academic qualifications and extensive experience in the subjects they deliver. They are passionate about helping and supporting you to achieve your qualification.
Gain real long term job prospects
ILM qualifications are recognised around the world and will provide you with transferable skills that will enhance your CV and stand you in good stead when applying for roles that involve developing other members of staff. A coaching and mentoring qualification will be particularly useful for those in a managerial or leadership role.
Careers
Coaching and mentoring skills are relevant across most industries and job roles, as they will help you to improve your communication skills, increase your confidence with reflecting on, and assessing, your own skills and abilities, and help you to motivate and develop those around you.
An ILM coaching and mentoring qualification will be looked on favourably by employers and will enhance your CV, particularly when applying for leadership or supervisory roles.